Crema Coffee Plunger - Small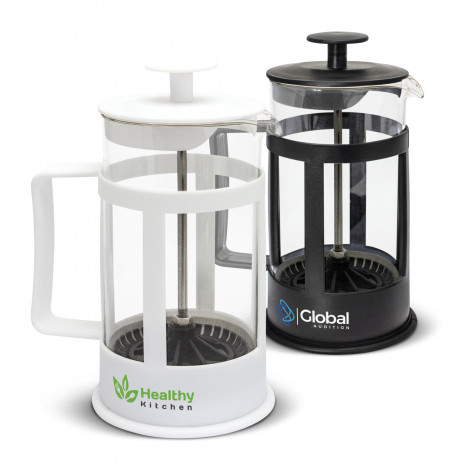 Smart 350ml coffee plunger which is manufactured from strong, lightweight borosilicate glass and BPA-free polypropylene. It is presented in a black gift box. This product is not dishwasher safe and handwashing is recommended.
Dimension: Dia 80mm x H 160mm x 120mm (includes handle).
Branding Template:
Click to View Branding Template
A surcharge will apply if under minimum quantity ordered. Price is based on Unbranded Products Only.