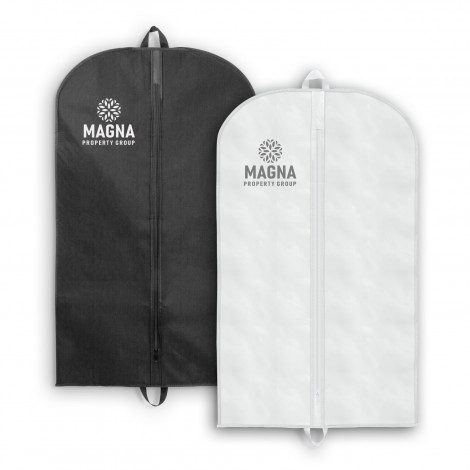 Keep suits and clothing crease-free in this lightweight garment bag which is manufactured from 80gsm non-woven polypropylene. The bag features a full-length zip closure and woven handles at either end so it can be carried like a briefcase. An opening at one end allows for a coat hanger to be used to hang the bag up.
Dimension: W 600mm x H 1020mm.
Branding Template:
Click to View Branding Template
A surcharge will apply if under minimum quantity ordered. Price is based on Unbranded Products Only.