Natura Wireless Charger - Square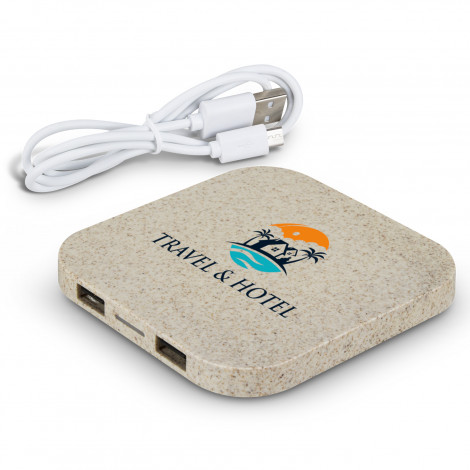 Wireless 5W phone charger which is manufactured from a unique 50/50 blend of natural wheat straw fibre and BPA-free thermoplastic. It will charge devices that are enabled for wireless charging and will work with most modern phones. Simply plug it into any USB port or a mains adapter and place a compatible device on it for convenient wireless charging. The charger is presented in a kraft gift box with a Micro-B USB cable and an instruction leaflet. Please note that some phone cases may affect the wireless charging connection.
Dimension: Charger: W: 90mm x L: 90mm x 8mm.,Gift Box: W 111mm x L 100mm x 20mm.
Branding Template:
Click to View Branding Template
A surcharge will apply if under minimum quantity ordered. Price is based on Unbranded Products Only.